Since we started out in 1899, we have always worked with our customer in mind. Nowadays, we work with our customer and their surroundings in mind. Together with our partners, we want to take good care of the environment and people in and around our supply chains. As a global supplier of agricultural ingredients, we take our responsibility in shaping sustainable supply chains.
It's at the heart of our work
The climate crisis is the biggest challenge of our time. A company like ours must take this very seriously. Because we are not just supplying any product. We are the suppliers of natural ingredients, provided to us by nature itself. And that is why we want to contribute to a healthy planet.
In 2003, Cefetra became part of the global multi-stakeholder initiative the Round Table on Responsible Soy (RTRS), founded and led by the World Wide Fund for Nature (WWF) and others. Cefetra also formulated their own standard for responsible soya production: the Certified Responsible Soya standard. In addition, we developed an innovative supply chain model: Area Mass Balance.
These tools have proven effective in supporting farmers across our sourcing regions in South America to produce ever more responsibly. That is how sustainability found its way to the heart of our business models. It is integral to every plan we make and every product we deliver.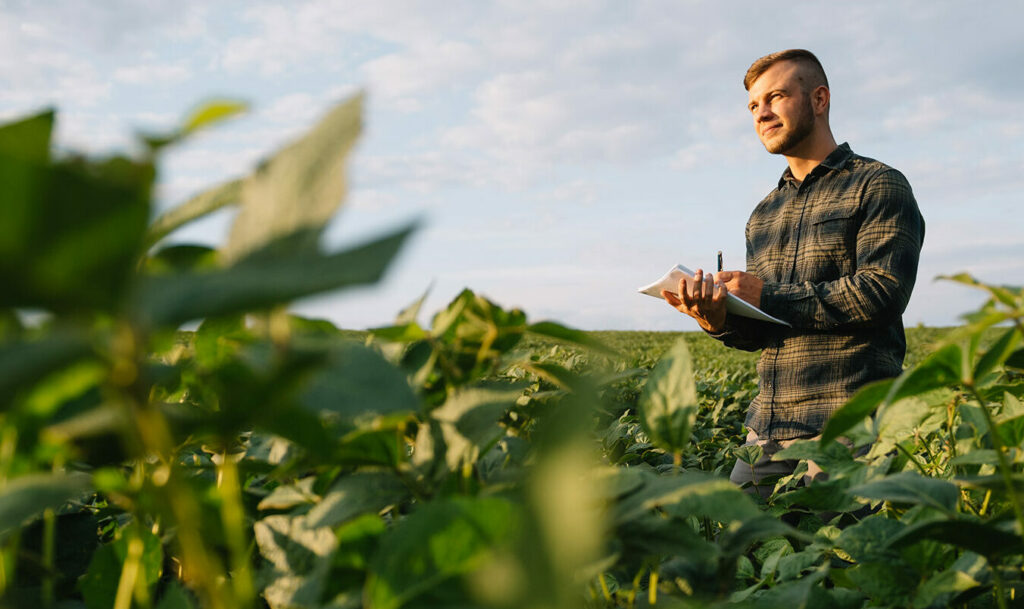 Our Sustainability highlights
Market leader in organic feed ingredients
With our dedicated organic ingredients' company Biocore and organic flows as are traded by our other companies combined we are market leader in organic feed ingredients.
Climate neutral by 2030
Cefetra Group's shareholder BayWa AG adopted its group-wide climate strategy in 2018. It pursues the core goal of operating in a climate-neutral manner from 2030 onwards. The first of four targets – 100% of electricity needs covered with renewable energies group-wide since 2020 – was achieved as planned.
Towards local-for-local
We see a trend among European buyers of agricultural ingredients for more regional sourcing. Also at Cefetra this resulted in the fact that nowadays over two-thirds of the volumes we trade are inter-European: sourced and delivered within the European continent (incl. UA).
Traceable, transparent, sustainable
Essentially, we strive for sustainability in three ways. We want to provide our products and services in a sustainable manner. We want our companies themselves to operate in a climate-friendly way. And we want to support everyone in our supply chains to work more sustainably as well.
Traceability is the first step. It's about gaining more insights throughout every supply chain. From raw material production all the way to finished product, from producer to customer. The next step is transparency. With the insights we generate, we can identify new opportunities. Inside and outside of our company, in collaboration with our customers, suppliers, and partners. Together we can work towards traceable, transparent, sustainable supply chains.
A smaller footprint, every step of the way
We are proud of our milestones so far. Cefetra Group is now one of the largest suppliers of organically produced ingredients for feed production. We were the first to supply Europe with sustainably certified soybean meal. And all our truck transports in The Netherlands, adding up to 500,000 kilometers a year, are fossil-fuel free since we shifted to HVO100 fuel in January 2022. By doing so we reduced our CO2 emissions by no less than 90%.
But there is much more to be done. At farms. At production facilities. On the road. At storage sites and processing factories. Around the globe, we are making an impact on the vital supply chains we operate in. To limit the consequences of the climate crisis as much as we can. And maybe even turn things around.
Our sustainability services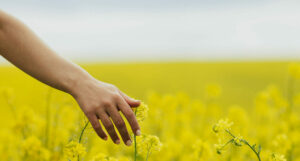 Life Cycle Assessments
Our specialists are happy to analyze your products' environmental footprint – and provide advice on how to reduce it.

Sustainability Advice
By analyzing our customers' sustainability-related ambitions and combining these with our knowledge and expertise we can provide sustainable solutions.
Contact sustainability department
Want to get in touch with our sustainability department? Send an email to sustainability@cefetra.nl or fill in the contact form.